Energy sources

STRUCTURE OF GENERATION SOURCES FOR 2019

Pursuant to the Act on the determination of the shares of individual electricity production sources and on the method of their presentation (Official Gazette of the Republic of Slovenia, No. 76/13, 100/13 – amend., 101/13 – amend., 17/14 – EZ-1 and 10/15), HEP Energija d.o.o., Tivolska cesta 48, 1000 Ljubljana, hereby informs the public of the structure of its generation sources for 2019 and of data relating to carbon dioxide emissions and the resulting radioactive waste per kilowatt hour generated.

Primary sources for electricity generation

In 2019, the HEP Group had 16.654 TWh of generated and purchased electricity available. In the same year, HEP Energija sold 790 GWh of electricity to its customers.
| | | |
| --- | --- | --- |
| | GWh | |
| FOSSIL FUELS | 3.731 | 22% |
| Lignite | 1.491 | 9% |
| Gas | 2.240 | 13% |
| Fuel oil | 0 | 0% |
| Other* | 3.043 | 18% |
| NUCLEAR FUEL | 2.766 | 17% |
| RENEWABLE SOURCES | 7.114 | 43% |
| Hydro energy | 5.849 | 35% |
| Wind | | |
| Sun | | |
| Geothermal | | |
| Wood biomass | | |
| Landfill gas | 1.265 | 8% |
| Municipal waste gas | | |
| Biogas | | |
| Biodiesel | | |
| TOTAL | 16.654 | 100% |
| *Import of electricity | | |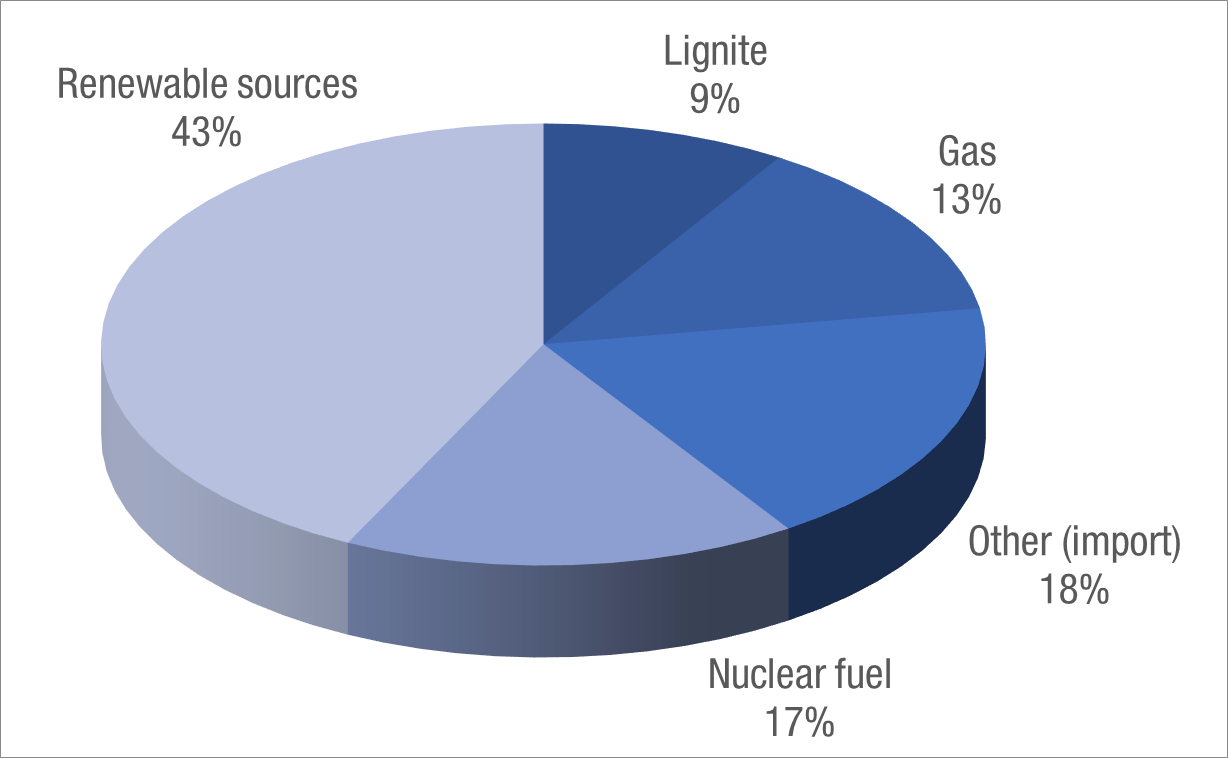 Emissions and resulting radioactive waste per KWh produced for 2019
| | |
| --- | --- |
| CO2 | 0,131 kg/kWh |
| Radioactive waste | 1.899,5 µkg/kWh |
The recalculation of carbon dioxide emissions and resulting radioactive waste takes into account the generation sources belonging to HEP d.d., Ulica grada Vukovara 37, 10000 Zagreb.

Sources of information on environmental impacts: